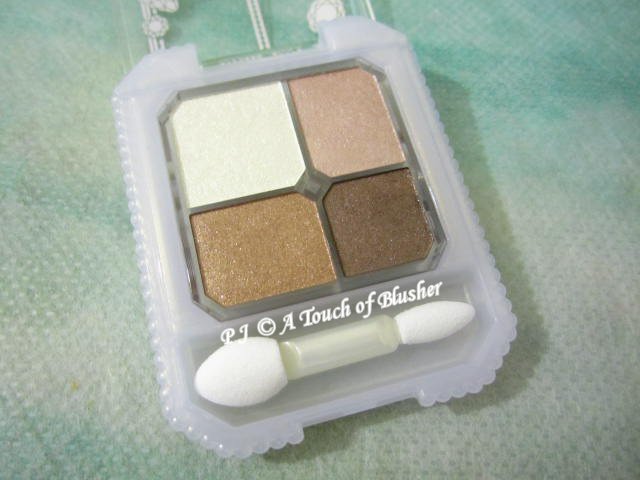 (Majolica Majorca Jeweling Eyes in BR792, one of my favorites
among the items I reviewed in the last 12 months)
A Touch of Blusher is eleven years old today!
In recent months, I have been thinking about how my tastes in makeup have (or haven't) changed since I started my blog. With eyeshadows, I have always liked purples and warm neutrals. However, with blushers, I have become far more adventurous with different colors, finishes and pigmentation levels. In terms of beauty brands, I definitely still love many of the brands I wrote about eleven years ago (such as Lunasol, Jill Stuart, Paul & Joe and SUQQU).
Over the years, my blog has become a record of my own likes and dislikes in beauty, and I thank you all for reading my blog and sharing my passion!
Once again, let's look back at the last 12 months of A Touch of Blusher:
November 2016: Albion celebrated its 60th anniversary.
December: THREE renewed its loose-powder eyeshadow range in spring 2017.
January 2017: We finally got to see a new seasonal makeup collection from Ayura.
February: Paul & Joe celebrated its beauty line's 15th anniversary.
March: Jill Stuart launched a new blusher range in summer 2017.
April: I shared my thoughts on my first purchase from Sweets Sweets.
May: I (finally) reviewed Les Merveilleuses de Ladurée's Face Color Rose Ladurée in 02.
June: Kanebo Twany's Lara Bouquet made its debut.
July: I reviewed Addiction's Blush in 04 Amazing.
August: Deep red and sheer blue are the on-trend shades in fall 2017.
September: I focused on Japanese beauty brand Celvoke.
October: Cosme Decorte was launched in the UK.
Thank you all very much once again, and I hope that you will enjoy reading my upcoming posts!